Hoy en el Principal, a las 22.30h en nuestra sesión de Calentamiento Global: DESORIENTED.
Desoriented nos traslada a los fríos y preciosos montes de Japón, a la alta y espesa selva Taiwanesa y a las cristalinas aguas tropicales de Filipinas. Desde -15 grados hasta +35 de la mano de Indar, Mikel e Igor.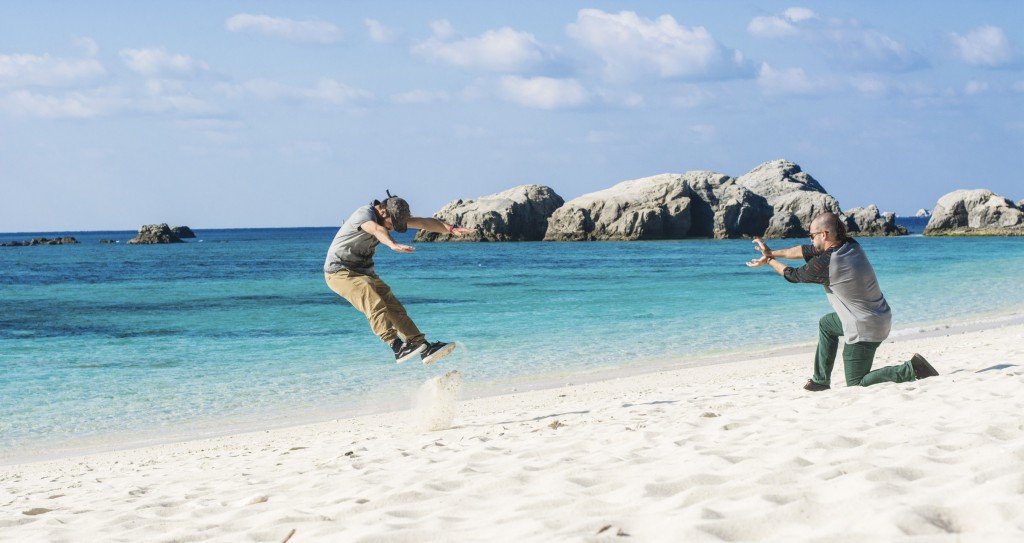 «Desoriented is a trip about two friends from the same hometown both from the VANS family. Indar, a big wave professional surfer, a charger with a radical surfing. And Mikel, a longboarder who loves riding all kind of alternative crafts. With the company and the lens of Igor Bellido. A trip to some unconventional surfing destinations out of the surfing season. Japan & Okinawa, Taiwan & Philippines.
Planning the destinations as we go, knowing surfers and local legenz plus the visit of some homie. Surfing when waves showed up but also snowboarding, sand surfing and making the summit of Mt Fuji beside other stories.
3 countries, 5 islands, 12 planes, 6 trains, 5 boats, 2 vans, 1 motorbike. This is DESORIENTED.
Japan
Japan is where the trip begins. Indar, Mikel and their homie Christian in the search of some surfing till they realize that is not the surfing season… That's where the eating festival starts and decide to go in the search of some Nipon pow and the summit of Mt. Fuji.
Taiwan
After landing in Okinawa and checking the proximity of this destination they decide to fly to Taiwan. With hundreds of kilometres of empty coastline, an old van and some decent waves they get into the Chinese culture.
Philippines
Couple of motorbikes is all you need. The rest is courtesy of that magic place. Crystal barrels, beautiful palm trees and pure soul of the local people. The South America of Asia is waiting to this Basque guys.»